Economics
The current economic stats are old news: consumer confidence the lowest in 15 years; the BCI consumer confidence is up, but still negative, and so on. Interestingly and unexpectedly our JSE is up to pre-lockdown levels. Why? Essentially because the large counters on the JSE are up i.e. Prosus, Naspers and lately, gold stocks. Whilst this looks good, the balance of the JSE has taken serious punishment. So, is this not the time to buy small counters? Perhaps – I have not found a single analyst who would buy unreservedly.
The old guard abandoning a sinking ship? https://www.businesslive.co.za/fm/opinion/editorial/2020-08-13-editorial-the-frailty-of-the-national-treasury/
International news holds that the UK economy is 20% down and that Nigeria is broke. Nothing earth-shaking – satisfying that our primary African business competitor is also broke!
Much more interesting, although unlikely, is a prediction of an SA tax revolt. Tax resistance, sure (politely termed a new normal of lower tax willingness): tax revolt – premature (but wait for it).
Fun though unsettling, will be the threatened strike owing to government employees not having received their promised increases. If anything, the insistence of government employees on full salaries and an increase shows that the unions are out of touch with the financial slaughter that the rest of us have undergone. Frankly, if the SAPS dealt with them roughly, I would crack a cold one on that (I'll sommer buy a case in hope).
Another interesting report in News24, dealt with how the wealthy (in other words US dollar millionaires) in South Africa became so: in essence, in South Africa some 70% of these became wealthy by climbing the corporate ladder rather than becoming entrepreneurs, whereas in Nigeria (now also broke) and Ghana, entrepreneurship accounts for a much higher percentage. The reason, in those countries, is that there isn't really an alternative (up SA!). Also interesting was a note that we Seffricans tend to look at the stock market for investments whilst tangible assets are preferred by the African competition. Want to become rich? Dollar entrepreneurs typically work 60 hours a week. Suck it up.
Lastly a report in CapeTalk held that today about 47% of SMEs have female heads, as opposed to 41% last year. Interestingly, women entrepreneurs have a much better risk profile for business loans, than do men. Is this because men trust women and bankers are men; think Eve and the Apple.
Business
There is little news of any import:
the SA lottery is in difficulty, money is missing (the usual), and it is hiding behind confidentiality rules;
the fuel industry says that platteland distributions of fuel is threatened because of low profitability and the skewing of costing in favour of the large cartels;
old age homes and social work institutions have not been paid their dues, again;
the instrument landing systems at several airports have been switched off owing to their not being calibrated which, in turn, is owing to the calibration plane having crashed – months ago. Wait until someone crashes and see the beating of breasts;
more on Popia (yawn) https://www.ensafrica.com/news/detail/3184/employers-beware-popia-and-consequent-liabili/ ;
the loss of teachers' services to "comorbidity concessions" (some 3617 of them) and fear of exposure, will severely impact on our ability to teach our children (only the brave remain?).
Perfume? New research reveals that a pheromone released by migrating locusts, cause the massive swarms that we have seen of late. Imagine being able to drop 20 L of Chanel no. 5 and have all the locusts head in different directions? Clearly, pheromones contributed to the building of our civilisation.
Property
We repeatedly reported that our property market was buttressed by civil servants buying at historically low prices and interest rates. This story has picked up speed in that, contrary to expectations, our property prices in July had (according to FNB) increased by 1.4% yoy: good news indeed. This is accompanied by bond activity and is predicted to continue. In fact, a Betterbond spokesman spoke of unbelievable movement in the market!
Au contraire: Andrew Golding was less enthusiastic and noted that Pam Golding had not seen a significant increase in new mandates coming in (perhaps a different market?).
A comment on radio by a Betterbond representative, that its finding of the best deal for individuals is free (as the banks pay them), is clearly misdirection. Without a shadow of a doubt, banks factor in such commissions and someone pays for this. Put otherwise: the individual may not directly pay for the service but undoubtedly, the cost of that commission is recovered by the bank, from someone.
An interesting sideshow, is an article in the latest Property Professional, calling for managing agents to start their own professional body. I would encourage you to look at the Speakers Corner  on this website. The notes are topical and well edited: https://propertyprofessional.co.za/speakers-corner/
A list of FAQs, published by the Community Schemes Ombud bears looking at: https://www.csos.org.za/wp-content/uploads/2020/06/CSOS-FREQUENTLY-ASKED-QUESTIONS.pdf
On the issue of deeds office closures – do read below.
Practise
Much more fun, if exceedingly boring, was this past week's virtual meeting between the registrars of deeds and primarily conveyancers. Vrot (pun intended) with "challenges" and badly timed (primarily owing to an overlong opening presentation and the Registrar of Cape Town rambling on for ever) little new was said – as a profession we are simply interested in what the backlogs are and what will be done about it. We had asked questions which were not answered as, two hours later, the time simply ran out … courtesy of said CT Registrar. A throwaway line, though, proved good news, namely that the Department had noted that it was possible to sanitise and reopen with one day of closure: this is all we had been asking.
Our CRD deserves mention – she did go out of her way to assist; also, the Registrar of Deeds Free State: he had virtually nothing to say save that they were up to date; (Vrystaat!!). The DG not; when asked one question, he promised to revert the next day, and was never heard from again, despite enquiry. Yup, so much for talking to the people – a six-month stint in Orania is called for!
Funny how just listening can turn a frantic wrench-bearing character assassin (pseudo-Boksburg-style) into a contented midday-tipple and napper(S Coast-style); heck, I'm thinking of buying myself a pair of crocs (fur-lined, of course).
From time to time, I'm astounded by the sheer stupidity of people who go to court: in this case an argument over an access servitude. It took the judge some two pages to get to a result; surely the defendant must have foreseen this: http://www.saflii.org/za/cases/ZAGPJHC/2020/177.html
When you sell residential property on instalments (in terms of the Alienation of Land Act) and not charge interest, is that contract a credit agreement which is subject to the National Credit Act? I hold an article on the matter in which the writer argues that such a contract may be seen as a mortgage agreement – ask me for a copy. Au contraire: https://www.cliffedekkerhofmeyr.com/en/news/publications/2019/Real/real-estate-and-finance-and-banking-alert-25-november-2019-how-instalment-sale-agreements-could-provide-a-creative-finance-solution-for-deals-banks-turn-away.html
Comment
Doing business with the state: Mr Magashule may be right in that there's nothing that prevents his family from doing business with the state. What he does not understand is that one would want politicians to be scrupulously honest: acting in good faith and in the best interest of good governance is an all-embracing but vague directive for politicians. The arrogance and disdain displayed by him in putting down rumours of his own, benefiting from his reign, will probably cost him and the ANC in future.
PwC says that our world faces four crises:
prosperity, inequality and a squeezed middle-class;
technology and the unintended negative consequences thereof;
institutional legitimacy; and
In South Africa the first, third and last is a given.
Those doing business with Mozambique urges South Africans to intervene in their civil war which threatens Northern Mozambique, to protect South African investments. Again, not much good can come of this: involving oneself in a guerrilla war, on someone else's territory, is questionable as one gets sucked into politics and religion which can only end in a mess. One cannot simply wade in, kill the baddies, and leave.
A storm in the brewing? CDC provided the statistics and information that led much of the CV19 actions worldwide. On Friday a story broke that CDC may have published overblown statistics – blamed on technocrats stoking fear. Wait for this.
Quotables
"A big quantitative-easing operation wouldn't lift the budget constraint. Instead, it would end up saddling Treasury with yet another bankrupt government enterprise asking for a bailout."
Kganyago on calls for QE
Lighten up
One man alone can be pretty dumb sometimes, but for real bona fide stupidity there aint nothing can beat teamwork.
Mark Twain
What problems do you have, apart from being blind, unemployed, and a moron?
John McEnroe
Oh, if I could p*ss the way he speaks!
Clemenceau on British politician David Lloyd George – which leads me to a gutter explanation which I found apt: Q: what is the function of the prostate? A: to teach men patience.
Two wrongs don't make a right, take your parents as an example.
Wonderful words – do look them up
Kakistocracy
Throttlebottom
Highbinder
Misprision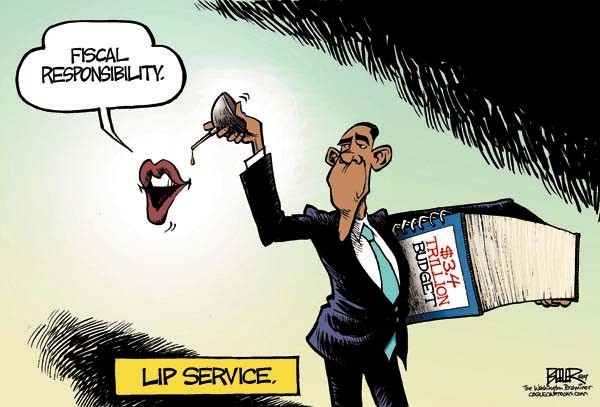 Author: Dr Daan Steenkamp
---
Still looking for your dream home. Feel free to give one of our developers a call today.
Tom Eastwick – The Gates, Hilton and Garlington, Hilton | 072 297 2699 | tom@devdirect.co.za
Janet Channing – Waterford Residential Estate, Howick | 082 570 5834 | janet@devdirect.co.za
#retirement #gatedestate #luxuryliving #midlandsliving