Candle's go back as far as man can remember as a symbol of not only light, but also a sign of respect for someone who has passed on.  They are used to celebrate a birthday and signify healing for some cultures.  Today, we have the luxury of having scented candles and these have become an indispensable part of interior design. Whether you are aware of this or not, these candles decorate your personal space by their scent, by the way they look and finally, by their arrangement.
They have the power to transform a living space, to open a room and make it bigger or to create a cozy, romantic atmosphere. Having high-end luxury scented candles in your home also sends a strong message about your character, affinities and mood.
By choosing a scent that "speaks to you", you are actually creating your "scent décor" for your space.
At Bella Luce, we pride ourselves in our fragrance selection.  Our fragrances fill the whole spectrum from sweet to fresh as well as feminine to masculine.   Our products are sourced locally and hand poured in the KZN midlands.  Our simplistic candle jars, will suit all homes and personalities.  Candles have become a symbol of hope in these difficult times and why not enjoy a room encapsulated with a luxury fragrance, to calm the anxiety and unknown we are all currently experiencing.
Arrangement
Our classic black reed diffuser styled on a mirrored tray, along with an orchid in an ornate pot, will create a classy arrangement.  Our Sienna, placed on a shelf alongside your favourite trailing philodendron or even on your bedside table, creates a more casual homely space.  Our wax melts popped into one of our gorgeous wooden burners and placed in your lounge or even in your bathroom can create a lasting memory for a visitor. Our diffuser range is perfect for an entrance hall, welcoming guests into your home. and introducing them to your "scent decor".
Scent Selection
We all have different ranges in our sense of smell, so we are drawn to smells that evoke emotions or trigger memories of a place or person.  We are positive you will find one that resonates with you.
We have 4 scents in our range:
African Rain which is our best seller, with hints of aloe, rooibos and fresh mint.
Life in Pink which is our more romantic, feminine fragrance with hints of neroli, gardenia bloom, magnolia, white musk and rose.
Sweet Splash which is our sweeter fragrance with hints of pomegranate, apple, orange, peach and musk.
Distinguished is our more masculine fragrance, think men's aftershave,  with hints of Lavender, tobacco, geranium, patchouli, musk and bergamot.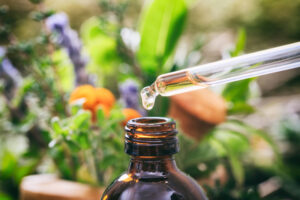 Repurposing
All our glass candle jars can be repurposed, our Verona and Lucca jars both come with lids, so they can be used for storage of small items or beauty products.  Our Lucca jar has even been successfully used as a succulent planter. Our melted wax can be used on dry hands and elbows, as both soy and coconut have great moisturising properties.  Even when you reach the end of your candle you can scrape the remaining wax out and use it in a burner, therefore extending the life of your candle and giving you that little bit of extra enjoyment of your candle.
If you would like to create a scent decor for you home, visit our website www.bellaluce.co.za or contact us on hello@bellaluce.co.za . We promise you will be addicted and wont be disappointed.
Author: Bronwyn van Rensburg – Bella Luce
---
Still looking for your dream home. Feel free to give one of our developers a call today.
Tom Eastwick – The Gates, Hilton and Garlington, Hilton | 072 297 2699 | tom@devdirect.co.za
Janet Channing – Waterford Residential Estate, Howick | 082 570 5834 | janet@devdirect.co.za
#retirement #gatedestate #luxuryliving #midlandsliving