Economy
The Rand and our bourse strengthened post Budget, positive growth figures were bandied about and things appeared rosy. Inexplicably (really?) economists are wary ( https://www.engineeringnews.co.za/article/no-real-growth-without-fixing-structural-impediments-first-econometrix-2021-02-26) and Fitch has doubts. The fact is that belief will be suspended pending the implementation of what needs to be done and the cuts that have to be made.
̃
Banks:
Bank Zero is set to come on stream in a matter of weeks – initially in a beta testing period for its fully e-platform.
Thyme Bank was launched 2 years ago and is "on-boarding" some 120,000 customers per month. The intent is to "enter the market with innovative lending products" in the next 6 months.
̃
Much has been said about jobs lost and regained during and after lockdown, but the figures don't seem to add up. The last Nids-Cram survey showed that some 2,8m South Africans had lost their jobs but that some 2,1m jobs had been created post-lockdown. Yet the Reserve Bank in a Facebook note released on the 26th February refers to 1,4m jobs which have not yet been regained.
̃
A note by Roodt in which he refers to privatised taxes, attracted my attention; the wealthier person receives back benefits of some 8 cents in every Rand he pays as tax. He has to pay for his own medical, security, schooling, retirement and so on (services which he might receive free elsewhere), which makes up the privatised taxes which Roodt refers to.
More optimistically, SA is predicted to see a jump in wealthy people (ultra high wealth individuals) in the region of 30% in the next 5 years – why I am not quite sure. Let's face it, the wealthy guys stuff up our inequality ratings!
Business
This Monday CIPC will launch a simplified automated company registration/name reservation system. This is going to put several people out of business.
̃
Hot on the heels of the Deloitte saga is news that the VBS liquidators intend suing KPMG SA for R863m losses which were not picked up by the auditors. Eina, the big five, sorry the big four, are taking strain!
̃
Apple Macs have finally caught up with the rest of us – malware named Silver Sparrow has been found on the Mac operating systems. Keep an eye on this if you run such a machine.
̃
The new earnings threshold, which kicks in today, is set at R205,433 per year. If you do not know what I'm about, take a look – https://www.golegal.co.za/new-employee-earnings-threshold/
̃
The Steinhoff saga continues – that company, in distributing paybacks, discriminates against market purchase claimants and contractual claimants; the former is you and I and the latter Wiese, Ferreia and so on. Fun.
̃
Shorts:
GEMS (which is positioning itself to administer the NHI) is the latest state entity affected by corruption claims – why not, everybody else is doing it?
I am outraged: the sin tax on a cheap bottle of wine comprises virtually a quarter of the total price, with the farmer receiving about a fortieth thereof in profit. Sin my ass!
Some R1.1 billion was diverted from the NSFAS student bursary scheme to SAA. Go figure.
Practice
Is there more? There is a sin so rife that the 10 Commandments contains two prohibitions against it: for thinking about it and for doing it.  I came across a talk on infidelity and I suspect that divorce lawyers might need to listen to this – as do those who engage in such: https://www.ted.com/talks/esther_perel_rethinking_infidelity_a_talk_for_anyone_who_has_ever_loved#t-985109
̃
Practice shorts:
the RAF will have a projected total liability of R518bn by the end of 2023. Claims worth over R100bn are expected to be lodged against it annually. Makes SAA look like small beer?
The Government Gazette will not accept publications via the EE-system as the system has unravelled. You may ask for quotations from egazette@gpw.gov.za. (courtesy of West)
The Durban Master is reportedly backlogged to the extent that they are now dealing with applications for the appointment of executors lodged in September last year.
̃
Reminders:
Quotables
The desire of the man is for the woman, but the desire of the woman as for the desire of the man.
De Stael
Comment
Just sayin: what to do in response to the crooked judges myth distraction, floated by Nummawan et al? Nothing. Thale, in The Citizen wrote on Hitchens' Razor which asserts; "What can be asserted without evidence can also be dismissed without evidence".
̃
Really funny: our Minister of Basic education was pleased with a 76.2 % matric pass rate; the average for those writing matric from our jails was 86.3 %…
̃
Invermectin assumption stuff-up: it has now come to light that the use of this drug has always been legal in South Africa as SAPRA had omitted in publishing the notice requiring registration of that drug for medicinal purposes. Much ado about nothing.
̃
Counting: the Sunbirds, an SA netball team, had it's win against the Kingdom Queens forfeited for having too few white players on court. Really?
Lighten up
On marriage:
Marriage is when a man and woman become as one. The trouble starts when they try to decide which one.
What is the penalty for bigamy? Two mothers-in-law.
Being asked to be someone's best man is like being called up for jury duty.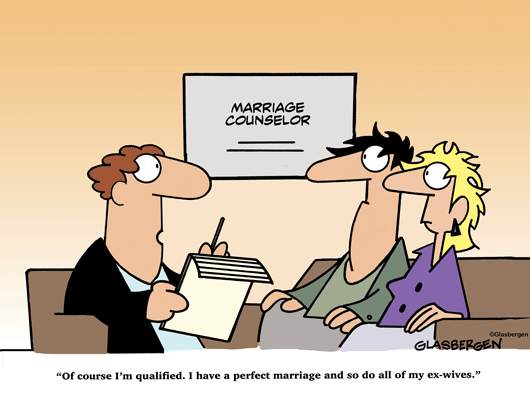 Author: Dr Daan Steenkamp
---
Still looking for your dream home. Feel free to give one of our developers a call today.
Tom Eastwick – The Gates, Hilton and Garlington, Hilton | 072 297 2699 | tom@devdirect.co.za
Janet Channing – Waterford Residential Estate, Howick | 082 570 5834 | janet@devdirect.co.za
#retirement #gatedestate #luxuryliving #midlandsliving